Exchange real estate contracts faster with OPEX.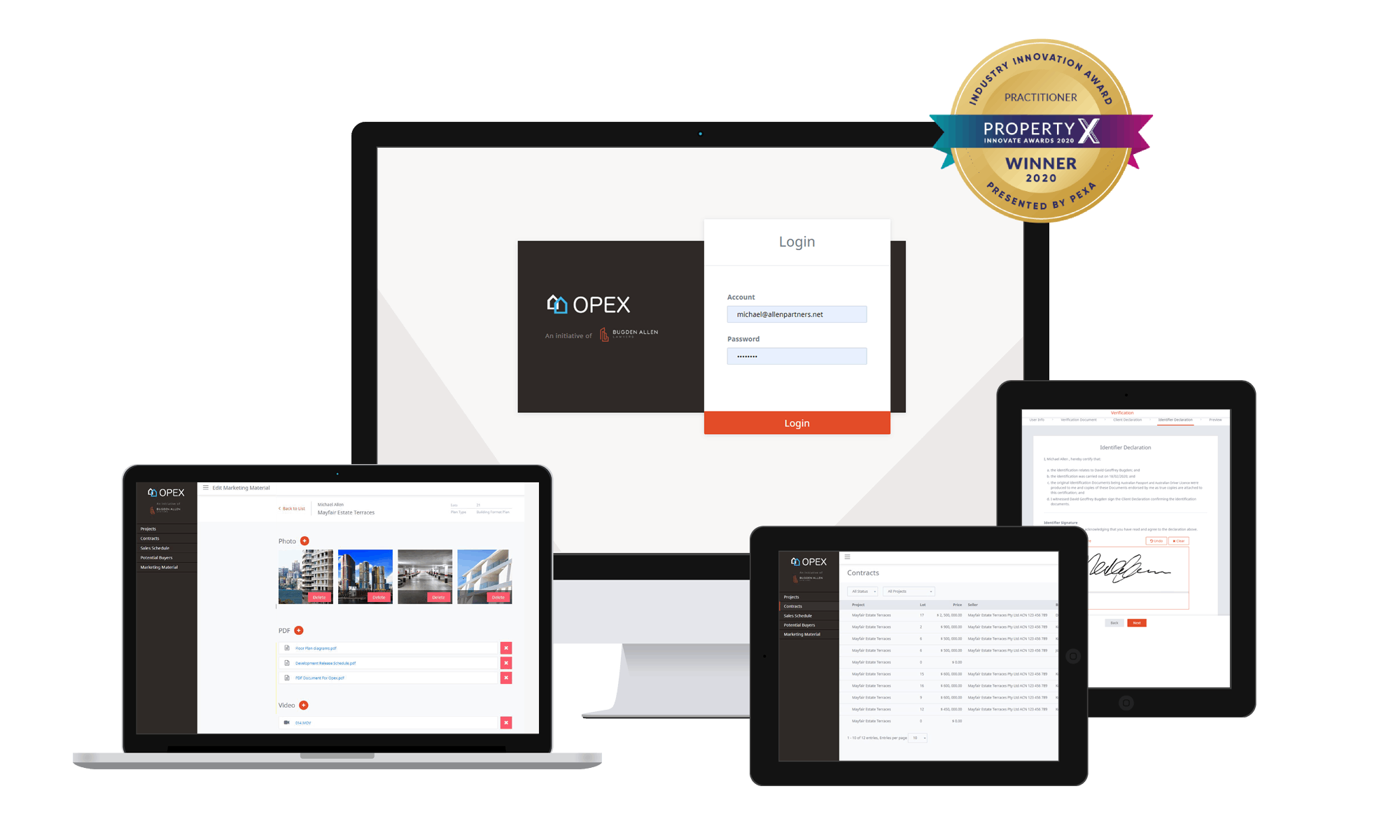 OPEX is much more than a digital signature system. It is a cloud-based platform used by law firms, developers, real estate agents and financiers to manage the entire process of off-the-plan and project sales.
The platform supports the preparation, electronic signing, and exchange of contracts, quickly and securely. Users get real-time visibility over project sales and can manage the entire sales and digital contract lifecycle, including ID verification for buyers.
OPEX won the PEXA PropertyX Innovate Awards in 2020.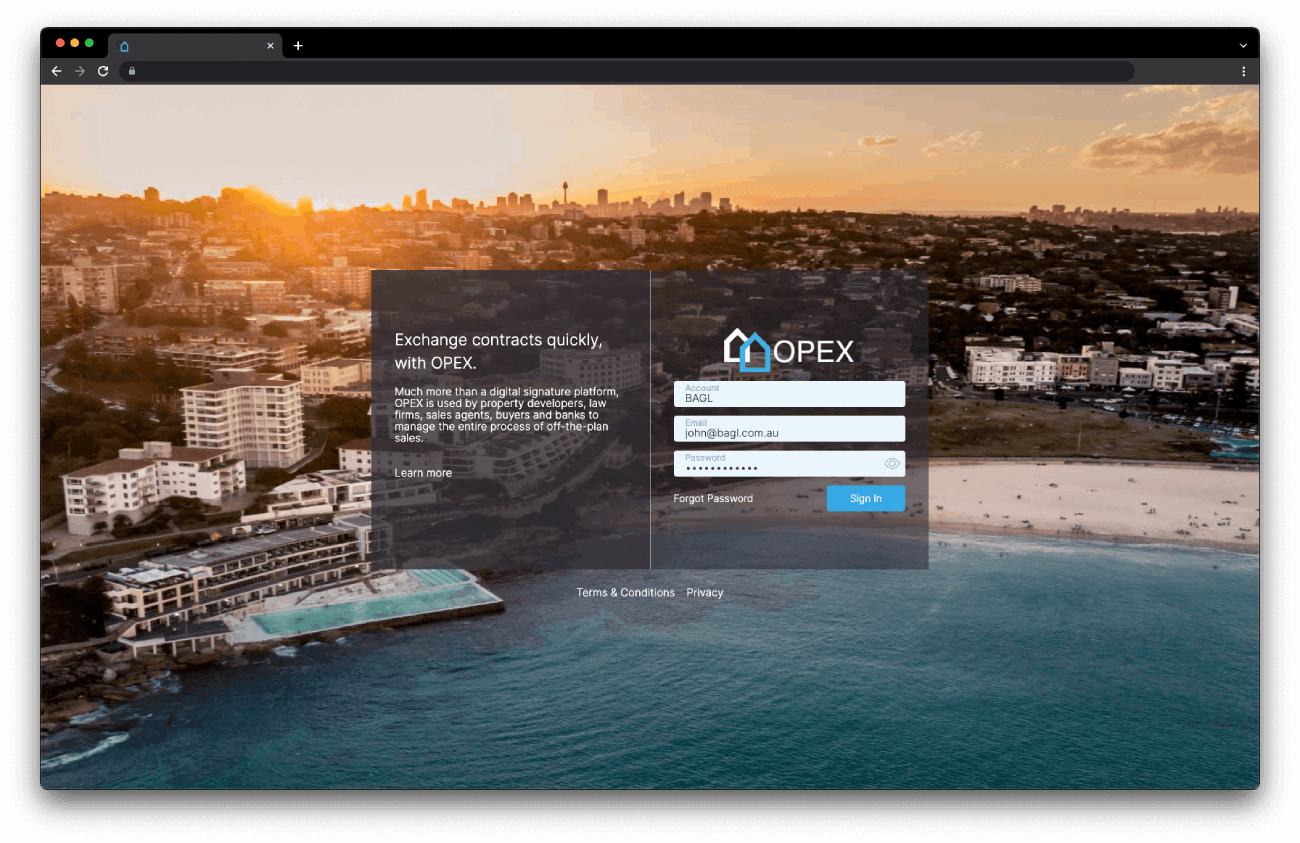 One system. All stakeholders.
OPEX is used by all the key parties when selling off-the-plan or registered projects – the law firm, the property developer, financiers and real estate agents. It is also accessed by the buyers and their solicitors when negotiating and e-signing contracts.
So much more than e-signing.
Features of the platform include easy project and master sales contract set-up, Buyer ID verification, special condition requests for solicitors, sales advices linked to contracts, project and marketing documents – all linked to the digital contract process. Developers and law firms can also view global and project-specific dashboards.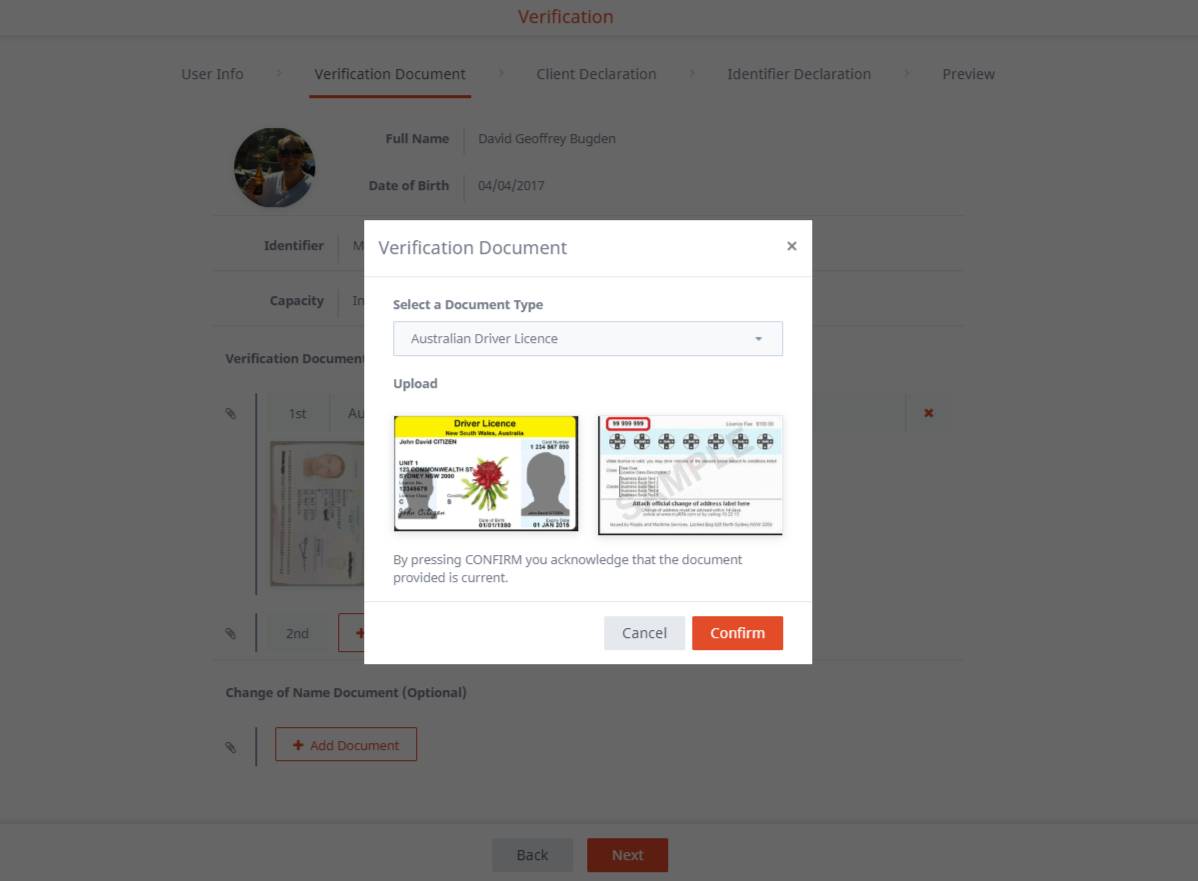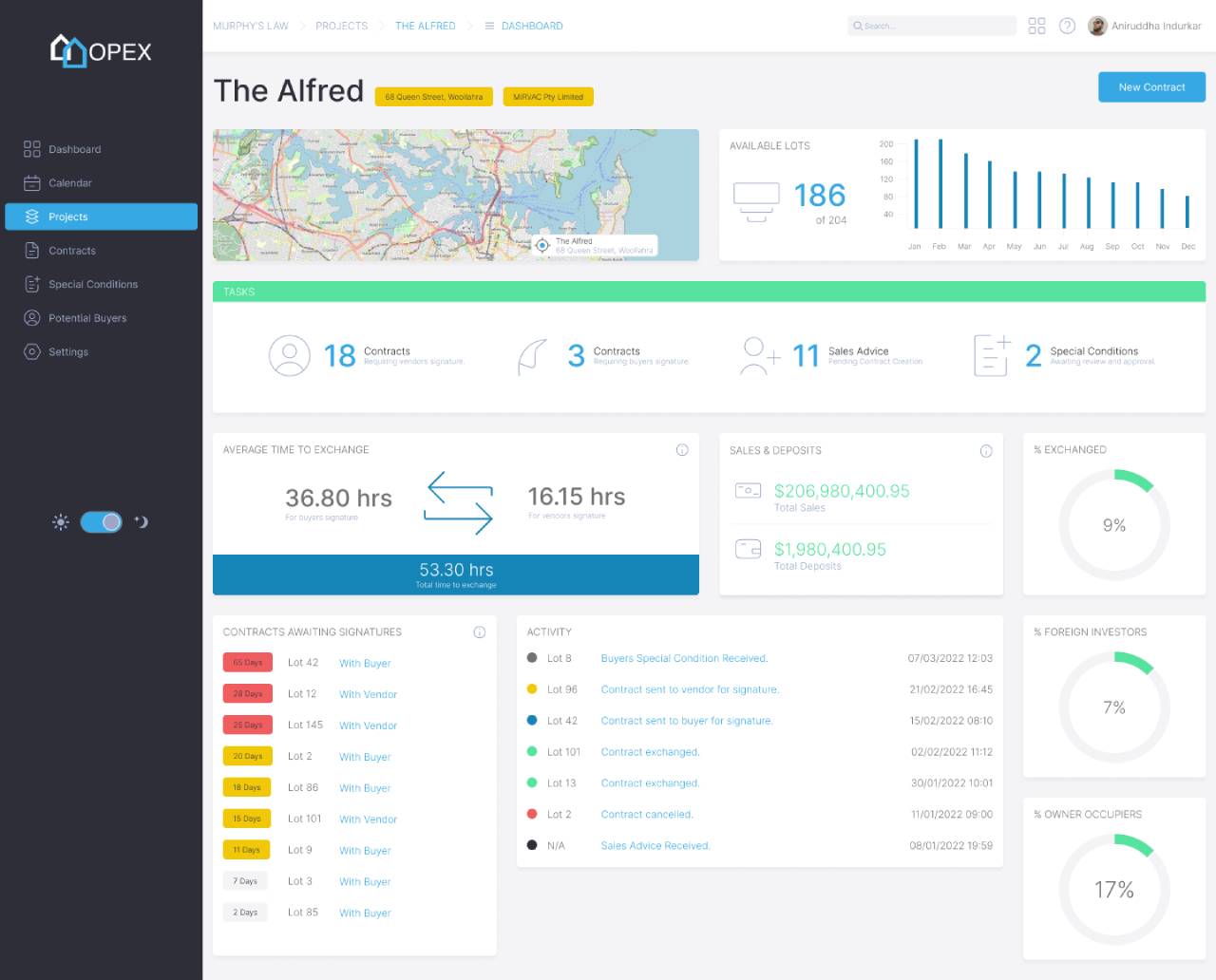 Exchange contracts faster.
OPEX helps law firms and developers to exchange contracts faster. Clients such as Frasers have seen significant time savings in getting contracts exchanged. This helps to fast-track sales and secure the financial viability for development projects.
Awesome tech. Customised for you.
OPEX has been built using the latest cloud technologies. This delivers world-class security, redundancy, up-time and advanced threat protection.
Developers can define permissions at a "lot" or "project" level and the interface and emails can be branded with the developer brand, or the brand for the project.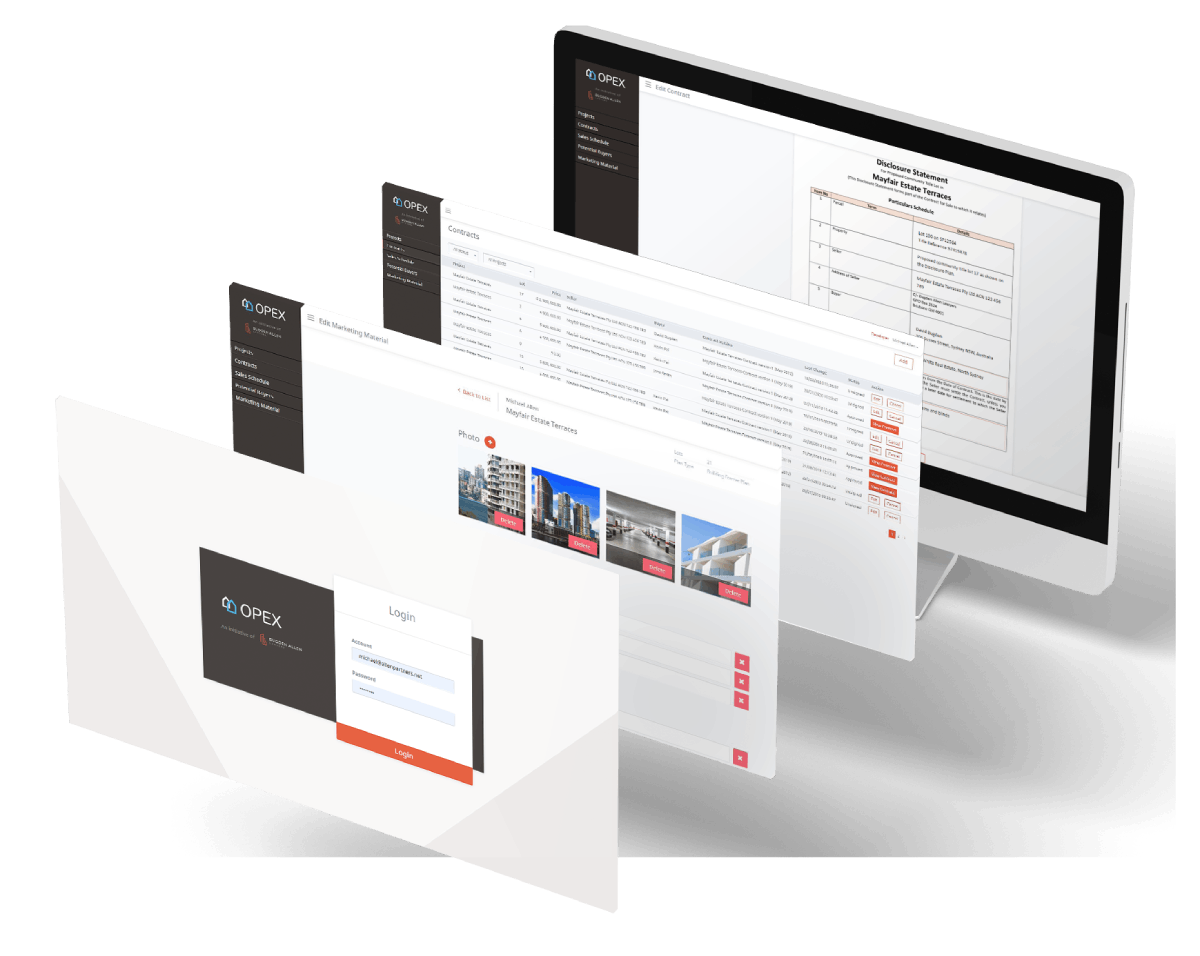 OUR SUCCESS STORY
Frasers Midtown
Midtown at Macquarie Park in North West Sydney,  is a master-planned community which once complete will consistent of approximately 3,300 mixed tenure dwellings. The community will include 2.8 hectares of open space, a proposed primary school, two childcare centres, convenience stores and cafes as well as a range of community spaces.  The team at Bugden Allen Graham Lawyers were engaged to manage all the developer conveyancing services using our "OPEX" platform. 100% of Stage 1 and Stage 2 sales contracts were successfully exchanged on OPEX and the average time to exchange the contracts was less than 3 business days.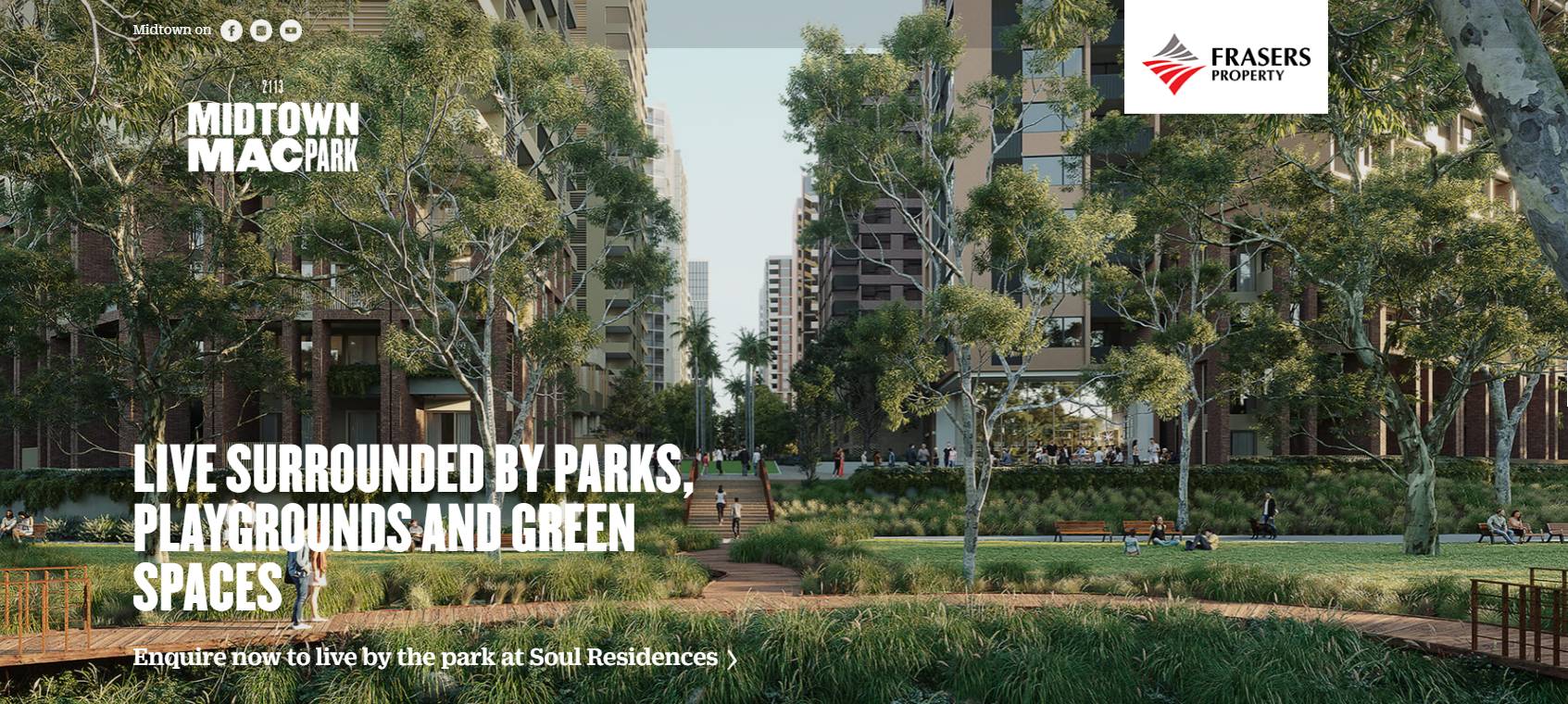 For more information on our platforms, or to book an online demo, please contact us